Parade's Snuggle Soft Melange rompers are made from an ultra cozy blend of 100% organic cotton. This special fabric is buttery soft - made to cuddle and perfect for snuggling up on cooler nights.
Made by Hand - Did you know garment making is still all done by hand? From cutting to printing to sewing, many hands have helped create your unique Parade piece. Variations may occur slightly with sizing or prints for this reason. We think it's part of the charm - we hope you agree!
2-Way Zippers + Convertible Mitts - This style always gets the rave reviews from parents! Discover an easier way to dress your baby - the '2-way' zips allow for quick changes and cuddly comfort - zip down from the top for dressing, zip up from the bottom for changes.  Smaller sizes (0-3, 3-6 & 6-12 months) have 'convertible' hand and foot mittens. When you need to cover little fingers + toes, just flip the cuff! Sizes 12-18, 18-24, 2T & 3T have regular cuffs as this is a busy time for pulling up and walking.
Snuggle-soft Melange Organic Cotton - These rompers are made from an ultra soft blend of raw and dyed 100% GOTS certified organic cotton fibres, creating a beautiful heathered effect . This special fabric is buttery soft - made to cuddle and perfect for snuggling up on cooler nights. All of the zip rompers include inner zipper fabric backing and neck fold to protect baby's gentle skin. 
HOW THEY FIT:  Fitted style is comfy and cuddly and ankle cuffs can be rolled up and down to adjust as baby grows.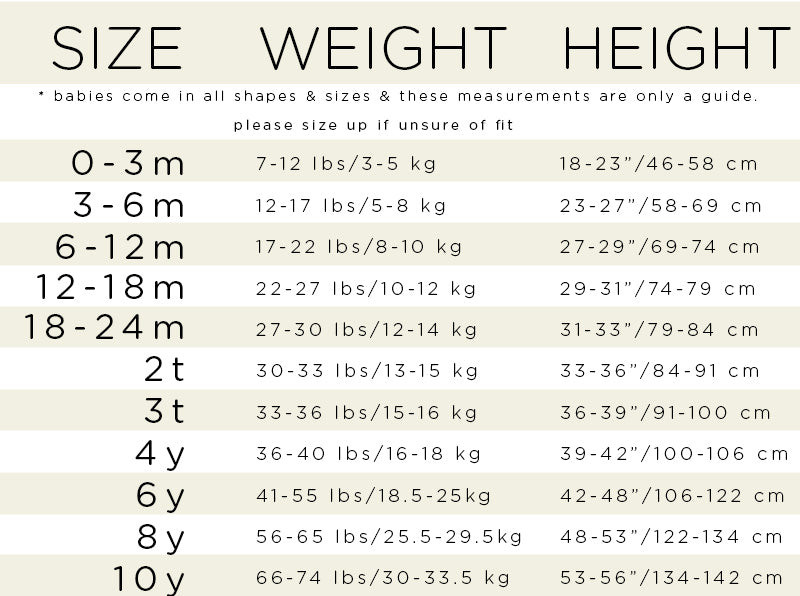 MATERIALS:  GOTS Certified Organic Cotton, AZO free dyes, Nickel free YKK zipper
You can rest assured each Parade piece was grown, dyed, and sewn in India under GOTS standards.
GOTS (the Global Organic Textile Standard) certification ensures the organic status of textiles from the harvesting of the raw materials through environmentally and socially responsible manufacturing, to provide credible assurances to the consumer. The standard covers the processing, manufacturing, packaging, labelling, trading and distribution of organic cotton clothing and we are very proud to have it.
USE + CARE: 
We recommend you wash cold and tumble dry low for best results and the least shrinkage. Conventional cotton apparel is generally treated with chemicals during finishing to reduce the shrinking effects of heat. Organic cotton is not chemically treated, so will shrink slightly more than processed cotton. Parade Organics allows for this in their designs, so their garments may look larger than non-organic garments before you wash them. Shrinkage is worse for the lengths of the garments and is less noticeable in width.
Do not use bleach or harsh detergents on natural, organic cotton - it will cause fading and weakening of the fibres.
Ethically designed with love in Canada, and handcrafted in India.