The new revolution in relaxation. Wiggle your toes into everyday luxury. Lushly crocheted slippers handmade from a rich blend of wool and bamboo yarn.
Inspired by Mother Nature. Designed for style. These slippers will keep your feet toasty warm all winter long. Three years of engineering to create the perfect foot-forming house slipper that moulds to the shape of your foot like a second skin. 100% comfort. 100% style.
FEATURES:
Durable supple leather + anti-slip sole
Unique "heel-hugging" technology
Naturally antibacterial + antimicrobial
Breathable insulation
Machine washable
One pair can accommodate 2 regular shoe sizes
Gender inclusive
MATERIALS:  65% sustainable Icelandic Lopi wool, 35% eco-friendly bamboo yarn, leather sole
SIZE GUIDE:  Your Kingdom of Wow slippers are made entirely of flexible yarn. That's why these slippers can accommodate two regular shoe sizes. When in doubt or when you're a half size, it's best to choose the smaller size. The yarn will stretch and shape to your feet, which it can't do if the slipper is too big. They should fit snugly at first and will shape to your feet for maximum comfort.

Button and button placement may differ depending on size purchased.
Get your size right by taking a simple foot measurement. Mark the front of your longest toe and the back of your heel bone on paper, then check the length in the size chart below.
These slippers are designed to be worn without socks. If you wish to wear with socks please add a little extra to your measurement to allow for this. Or simply measure your feet when wearing socks.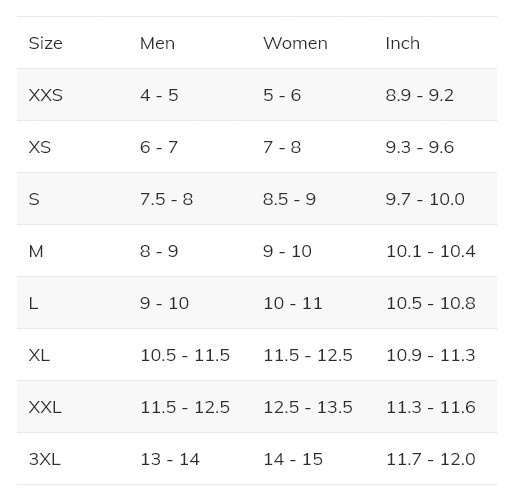 USE:  You can machine wash your Kingdom of Wow slippers occasionally using a cool wool program, then dry flat to maintain shape. Regular machine washing is discouraged as it will cause pilling and increase the risk of shrinkage. You'll find that because of the wool's breathability, the slippers will remain odour-free and shouldn't need washing often. Do not put in the dryer.
Your Kingdom of Wow! slippers are made from quality yarns with a minimum of 50% Lopi and Merino wool. Just like a sheep's fleece, your slippers will keep you warm when it's cold and cool when it's warm. This is thermoregulation, a unique property of wool.
Kingdom of Wow slippers are designed for indoor use. There is an added leather sole to protect the slippers from wear and tear and to keep you safe on smooth surfaces. However if you need to take out the trash in your slippers, go for it. But taking the dog for a walk, we'd recommend you slip into outdoor shoes.
Natural fibres such as wool rarely lead to contact-allergies. However on sensitive skins these fibres can occasionally cause itching or irritation. Generally, the better the quality of the wool, the lesser chance of irritation and these are made with some of the very best quality yarns.
The leather soles are designed to follow the shape of your foot: just like the arches of your feet don't touch the ground, neither will your Kingdom of Wow! slippers. Putting on a full-covering sole would have limited the stretching properties of the yarn. For maximum comfort, we prefer the slippers to shape to your feet instead of forcing your feet to fit the shape of the footwear.
END OF LIFE:  Recycle cardboard box your slippers are purchased in. The slippers themselves are made of entirely biodegradable materials.
Ethically handcrafted by local women in Cambodia paid fair trade wages.